On-Demand Webinar
Automate Your Third-Party Risk Management Program
More vendors to onboard. Assessment backlogs. The need for continuous monitoring. Today's Third-Party Risk Management programs need new strategies, content, and tools to keep pace and maximize risk reduction.

Don't miss this opportunity to reduce busywork, scale your program and ultimately improve visibility into vendor performance.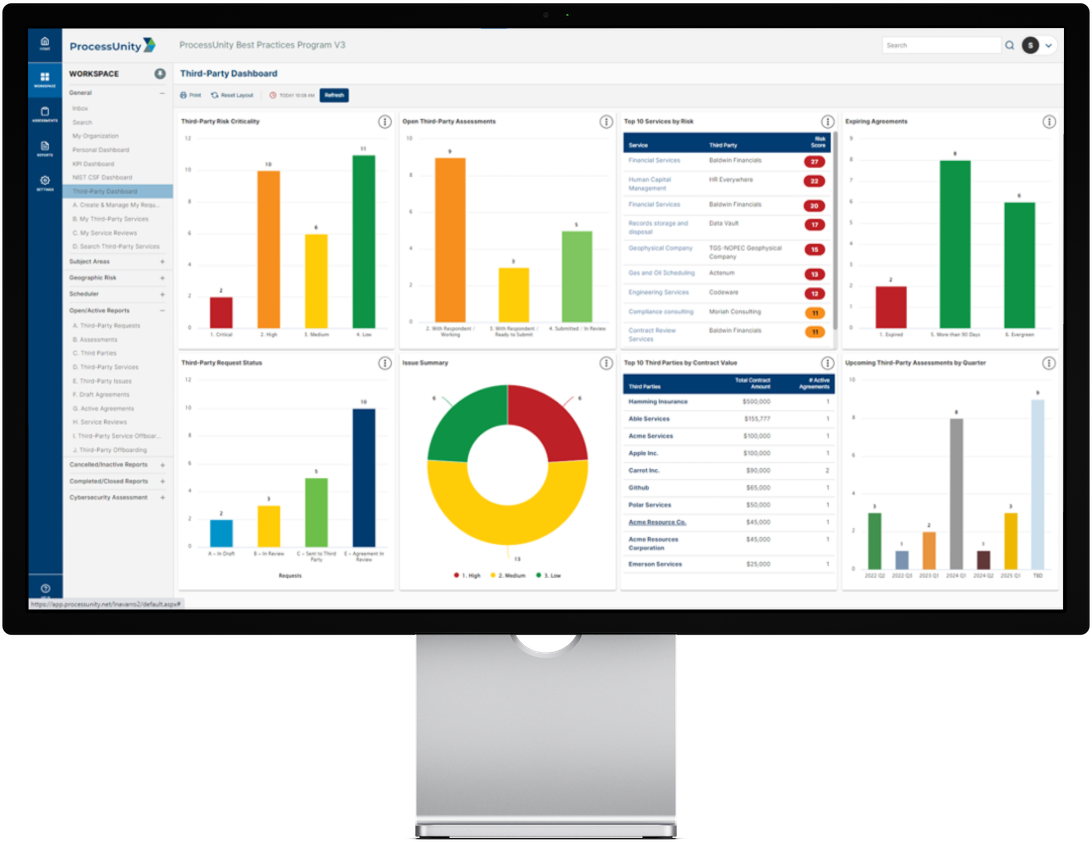 Hundreds of organizations worldwide rely on ProcessUnity to make Vendor Risk Risk Management more effective and efficient. Schedule your personalized demo of our award-winning software and start your journey to a more mature, automated vendor risk management program today!
Request a Demo: ProcessUnity Vendor Risk Management