Protect Against Third-Party Risk
Vendor Risk Management
Quick-to-Deploy Software Streamlines Your Third-Party Risk Management Program
ProcessUnity's Vendor Risk Management software protects corporate brands by reducing risk from third parties, vendors and suppliers. Our third-party risk tools help customers effectively and efficiently assess and monitor both new and existing vendors – from initial onboarding to ongoing due diligence and monitoring. Through automation and standardization, ProcessUnity customers reduce busy work, streamline regulatory reporting and improve overall visibility into vendor performance.
We support small companies just getting started with vendor risk and large enterprises with the most complex program requirements. With ProcessUnity Vendor Risk Management, customers quickly streamline their third-party risk management processes and ensure their results will stand up to regulatory scrutiny.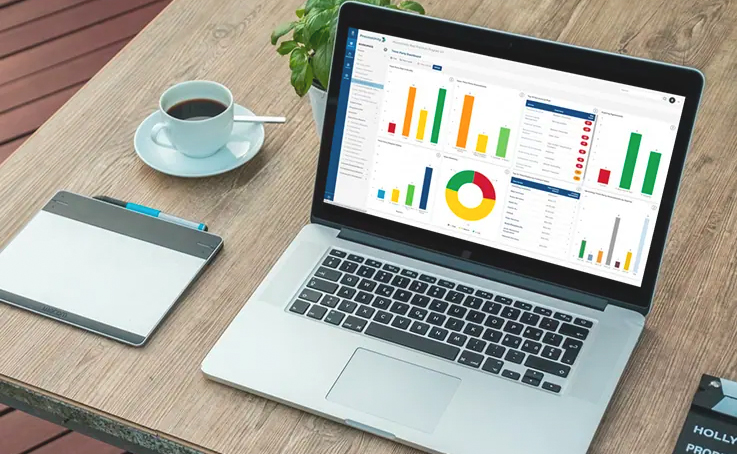 #1 in Vendor Risk Management
Vendor Risk Management Highlights
ProcessUnity Vendor Risk Management automates the third-party risk management lifecycle. Highlights include:
Powerful Assessment Tools
Intelligent questionnaires put an end to inefficient surveys and spreadsheets and simplify the assessment process for both organizations and their partners. Inherent risk scores and vendor criticality tiers automatically determine the assessment scope. Preferred responses score vendor submissions in real-time, identifying issues, and highlighting where vendor risk managers should focus their time.
Third-party risk teams can leverage ProcessUnity's built-in assessment content – which includes hundreds of categorized questions and process workflows – or, they can easily import their existing content and methodologies. Organizations can also take advantage of ProcessUnity's integration with the Standard Information Gathering questionnaires (SIG Lite and SIG Core) from Shared Assessments.
Third and fourth parties complete assessment questionnaires via a secure, online portal. Vendors provide answers to a variety of question types and can easily attach policies and supporting documentation on a question-by-question basis. Delegation capabilities allow vendors to distribute questions to multiple contacts in their organization and SIG integration provides the ability to upload a completed questionnaire with a single click.
ProcessUnity Vendor Risk Management significantly streamlines the assessment process for both customers and their vendors, allowing organizations to vet more vendors, more thoroughly, while reducing vendor fatigue and improving response quality.
Interactive Dashboards & Reports
ProcessUnity provides real-time visibility into the state of third-party risk and demonstrates to executives and regulators the existence of a consistent, reliable and repeatable program. Interactive dashboards give management visibility into ongoing risk assessment progress, the status of remediation activity and vendor ratings. Drill-down capabilities allow risk managers to quickly find the details in areas of concern.
Pre-configured reports track critical vendor and service-risk information, including:
Vendor Criticality
Vendor Assessment Status
Assessment Findings
Issues
Document Requests
Action Items
Contract Review Status
Risk by Geographic Location
Compliance Ratings
Extensive custom reporting capabilities allow risk managers to create role-specific reports and dashboards through ProcessUnity's point-and-click interface. With ProcessUnity, organizations gain program-level reporting that manual methods simply cannot provide.
Integration with Cybersecurity Ratings, Financial Health Scores & Other External Content
Third-party risk teams can incorporate industry-vetted content to augment initial vendor assessments and to signal potential issues in between periodic due diligence. With a variety of pre-built connectors to cybersecurity rating tools, financial health metrics, watch lists, negative news feeds and more, ProcessUnity provides customers with additional insights into vendor preparedness, stability and performance.
Learn more about ProcessUnity's pre-built connectors that can enhance and augment Third-Party Risk Management programs.
Flexible Deployment Options + Unparalleled Configuration = Future-Proof Deployments
ProcessUnity Vendor Risk Management supports organizations of all sizes and program maturity. Our pre-built, out-of-the-box Best Practices Configuration offers smaller vendor risk teams a quick-to-deploy, complete program based on hundreds of successful customer deployments. Organizations with the most demanding and complex requirements can take advantage of ProcessUnity's unparalleled configurability to implement a program that 100% matches their specifications.
No matter how ProcessUnity is deployed, customers always have the flexibility to make changes to their implementation as their programs change and mature over time, future-proofing their Vendor Risk Management investment.