About ProcessUnity
Powerful Software for Third-Party Risk Management & Cybersecurity Risk Management
ProcessUnity transforms how information security and procurement teams protect their organizations from the two biggest risks they share - third-party risk and cybersecurity risk.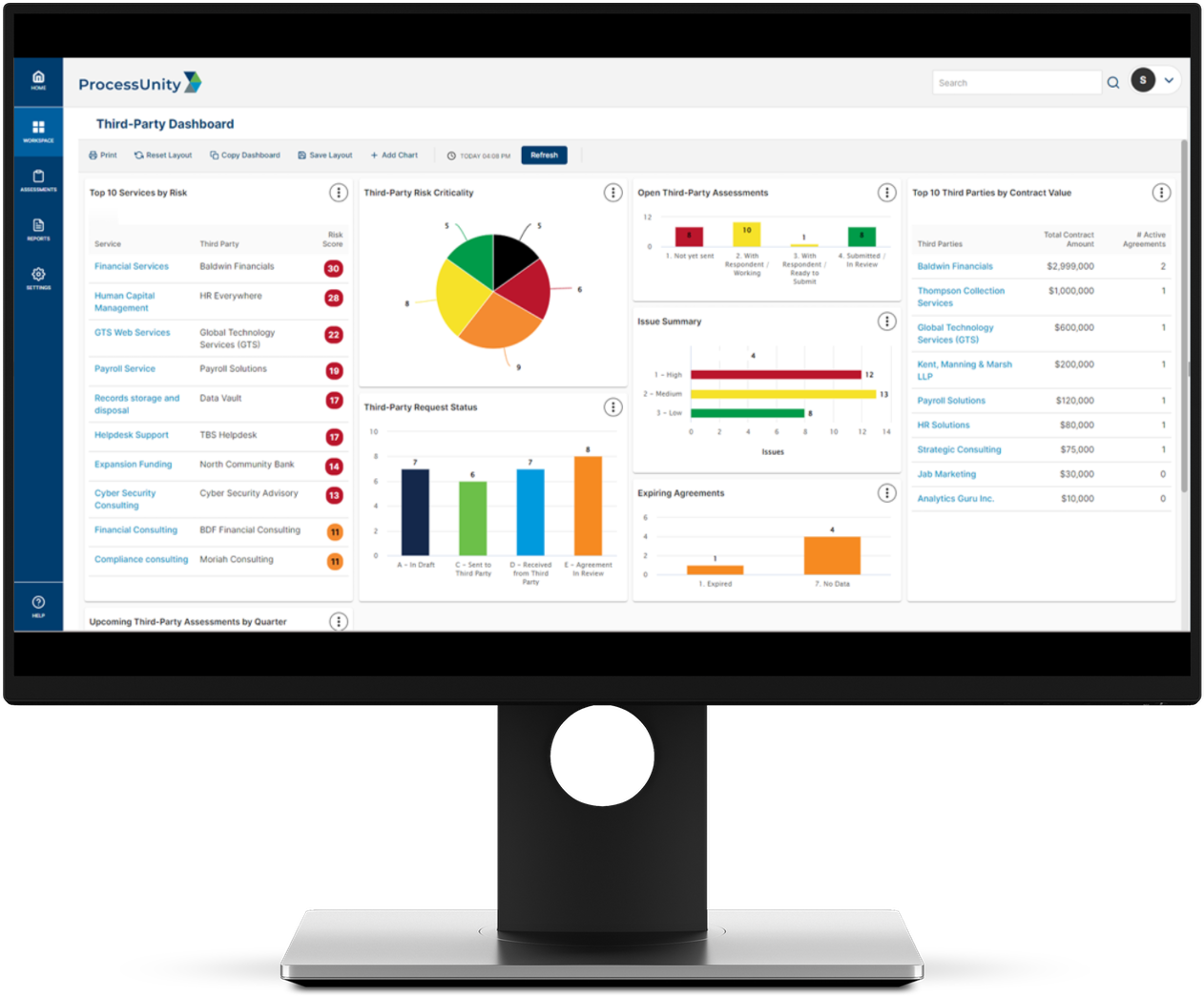 Our Approach
We've reimagined how the Chief Information Security Officer and Chief Procurement Officer share accountability for risk reduction across a variety of use cases. ProcessUnity provides a unified environment for organizations to drive impactful risk mitigation strategies and generate value. Given any complexity, our highly configurable, no-code tools empower users to run faster assessments, simplify audits and generate board-ready reports. The combined expertise of our dedicated specialists and expansive partner network enables our customers to grow their programs from ad-hoc to integral business functions. As the only risk platform that can support short-term change and long-term expansion, we provide the tools for a well-rounded defense at the intersection of cybersecurity and third-party risk. 
Customer Success = Market Leadership
When a risk program onboards ProcessUnity, it becomes foundational to their organization. Our focus on customer success has resonated in the industry. We are consistently named a leader by leading analyst firms and reviews from our vibrant customer community have earned us additional accolades. The secret to our success? Our unmatched team of experts and our corporate culture, which was recognized as a Boston Globe Top Place to Work in 2019, 2021 and 2022.
ProcessUnity at Glance
50+ active customer use cases across multiple risk domains

250+ supported frameworks, regulations and standards

1,000+ cybersecurity and enterprise controls in our library

600,000+ third parties, vendors and suppliers under management

1 million+ vendor responses and evidence collected
Schedule your personalized demo of our award-winning software and start your journey to a more mature, automated program.
Request a ProcessUnity Demo