Risk Management Software
The ProcessUnity Platform
Powerful, Scalable Software to Unify Enterprise Risk Management Processes and Programs
Unifying risk management programs and processes both inside and outside your organization allows you to intercept threats before they happen –- and with significantly less time and resources. The ProcessUnity Platform connects risk reduction efforts across departments through a user-friendly interface and seamless data integration. Rapid deployment and unparalleled configurability enable you to quickly mature your program, simplifying how you generate results and gain organizational buy-in.
Purpose-Built Risk Management Platform Technology & Best Practices
A risk management platform should be more than just a single source of truth. You need genuine automation and painless configuration to put the future of your program fully in your control. ProcessUnity provides a feature-rich toolkit that clarifies and standardizes complex workflows with minimal effort on your part, so you can focus on mission-critical risks.
The ProcessUnity Platform
Key Capabilities
Deployment & Security
Data Management
All ProcessUnity capabilities are delivered via the Internet as Software as a Service (SaaS) applications. Our secure, hosted, web-based applications require no installation and are ready to use from day one.
ProcessUnity provides role-based application security with optional team-based and ownership-based access restrictions. Tools for user account management emphasize user self-service whenever possible.
Featured Risk Management Solutions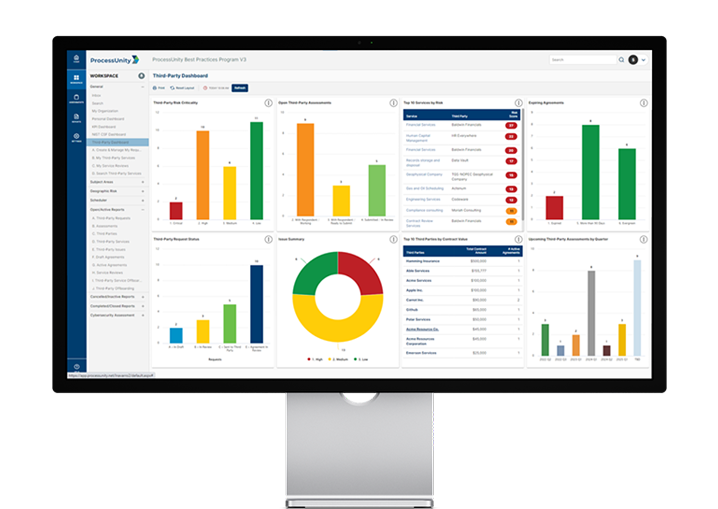 As cloud-based technology, the ProcessUnity Platform and its targeted risk management solutions deploy quickly with minimal effort from customers and their IT resources. Product enhancements are deployed frequently, immediately and automatically – without additional effort on the client side. The inherent efficiency of our platform delivers faster, better results and the ability to scale risk management programs over time. The ProcessUnity platform provides a rich set of functions to enable secure, web-based data management, individual and collaborative work, verification and remediation.
Begin your risk management journey today. Complete the form below to schedule a live ProcessUnity demonstration.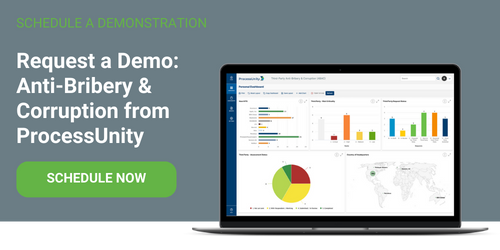 Schedule your personalized demo of our award-winning software and start your journey to a more mature, automated program.
Request a ProcessUnity Demo