Webinar Replay
Best Practices for Ongoing Vendor Monitoring
Watch this webinar replay for expert advice on how to build a world-class, post-contract vendor monitoring engine. We'll offer practical tips to assess more vendors, more thoroughly on a schedule that makes sense for your company.
Download a PDF of the presentation here.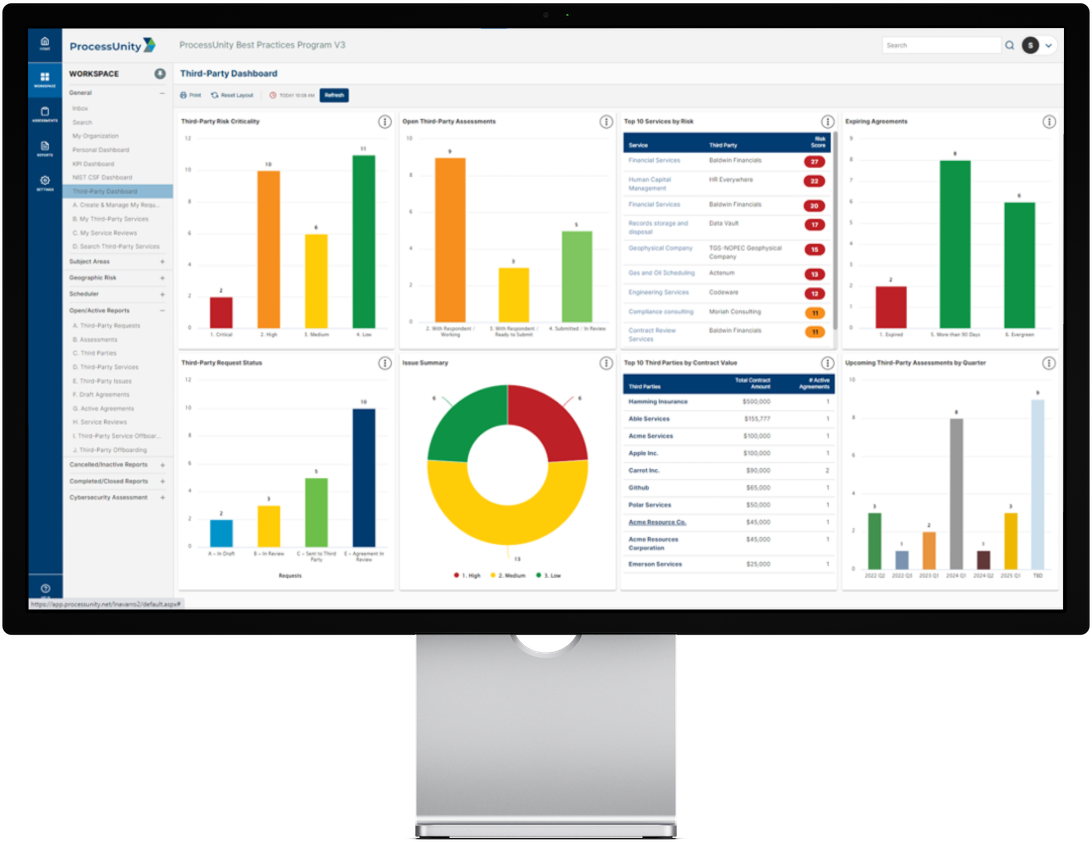 Hundreds of organizations worldwide rely on ProcessUnity to make Vendor Risk Risk Management more effective and efficient. Schedule your personalized demo of our award-winning software and start your journey to a more mature, automated vendor risk management program today!
Request a Demo: ProcessUnity Vendor Risk Management