Cloud-Based Vendor Risk Management Software
Sourcing RFx Demo
ProcessUnity Sourcing RFx automates the entire vendor evaluation phase of the third-party risk management lifecycle, making the source-to-contract process more efficient by executing RFx processes, performing initial due diligence and driving the awarded vendor through initial onboarding.

Watch this three-minute sourcing demo and learn how ProcessUnity Sourcing RFx helps organizations effectively organize, track and document the evaluation of potential suppliers from initial request to supplier selection.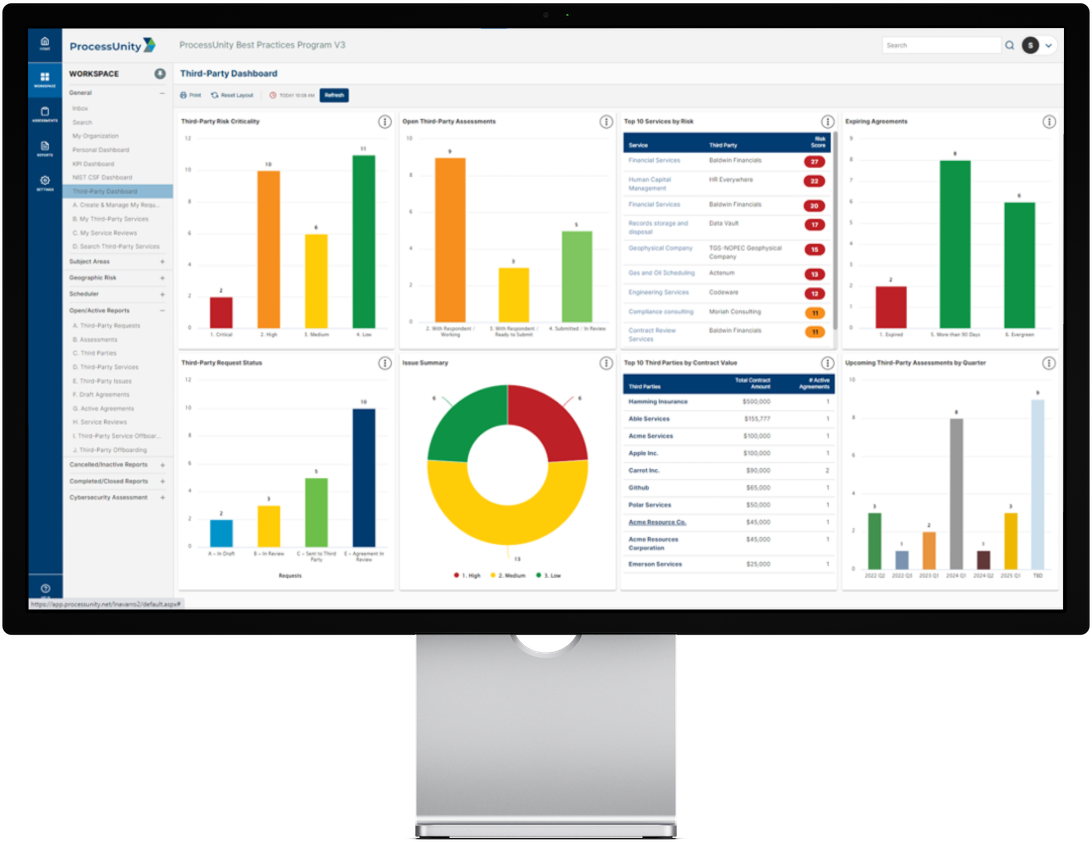 Hundreds of organizations worldwide rely on ProcessUnity to make Vendor Risk Risk Management more effective and efficient. Schedule your personalized demo of our award-winning software and start your journey to a more mature, automated vendor risk management program today!
Request a Demo: ProcessUnity Vendor Risk Management