ProcessUnity Podcast Series
The Rise of ESG in Third-Party Risk Management with EcoVadis
Join ProcessUnity and EcoVadis for an expert discussion to gain insight on relevant and upcoming trends in Environment, Social and Governance (ESG) risks and regulations. We'll explore best practices for how to successfully identify and manage ESG-related risk within your Third-Party Risk Management program.

Learn more about how ProcessUnity and EcoVadis integrate ESG into Third-Party Risk Management with software automation.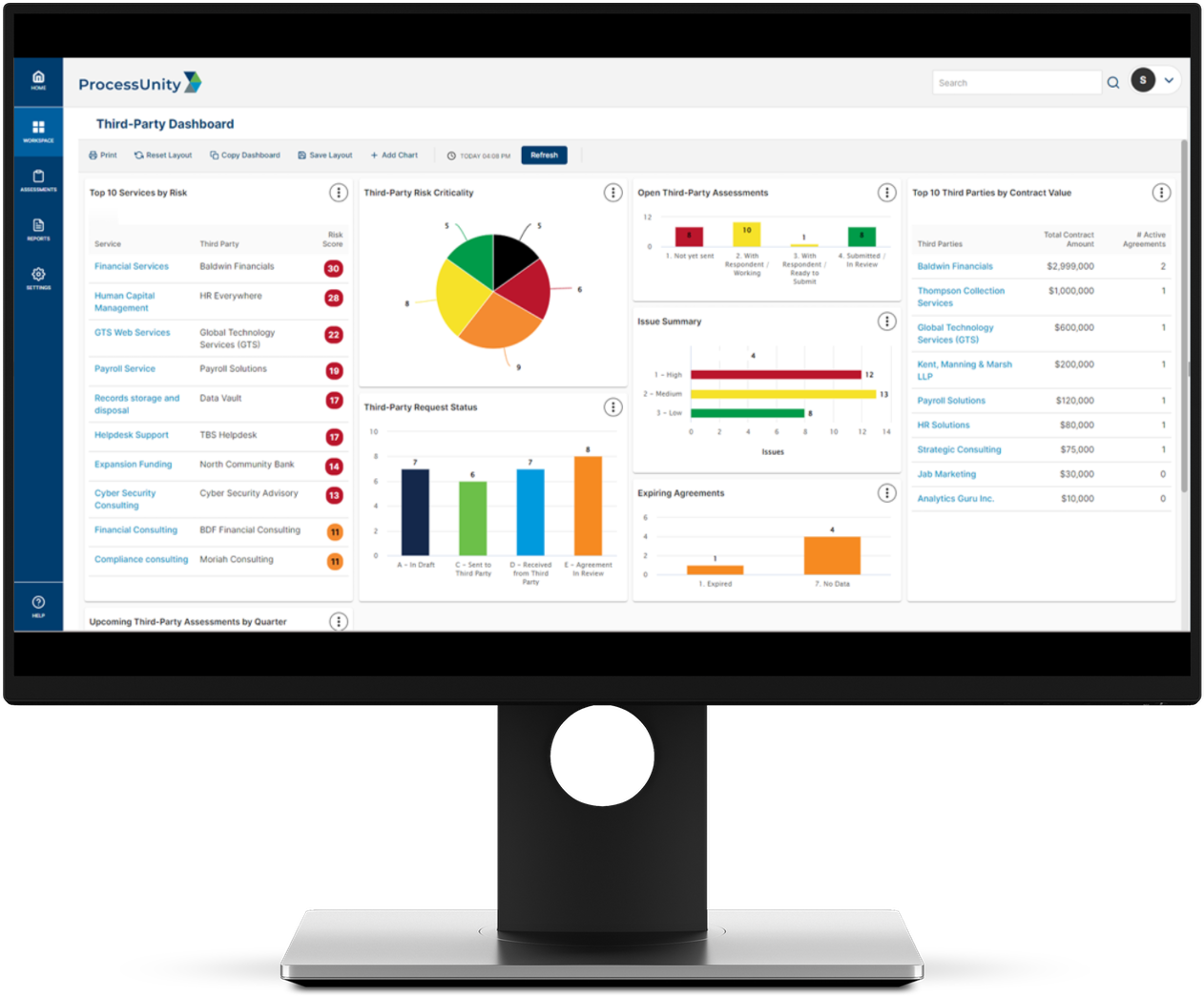 Hundreds of organizations worldwide rely on ProcessUnity to make Vendor Risk Risk Management more effective and efficient. Schedule your personalized demo of our award-winning software and start your journey to a more mature, automated vendor risk management program today!
Request a Demo: ProcessUnity Vendor Risk Management