On-Demand Webinar
How to Adapt Third-Party Risk Management for Times of Disruption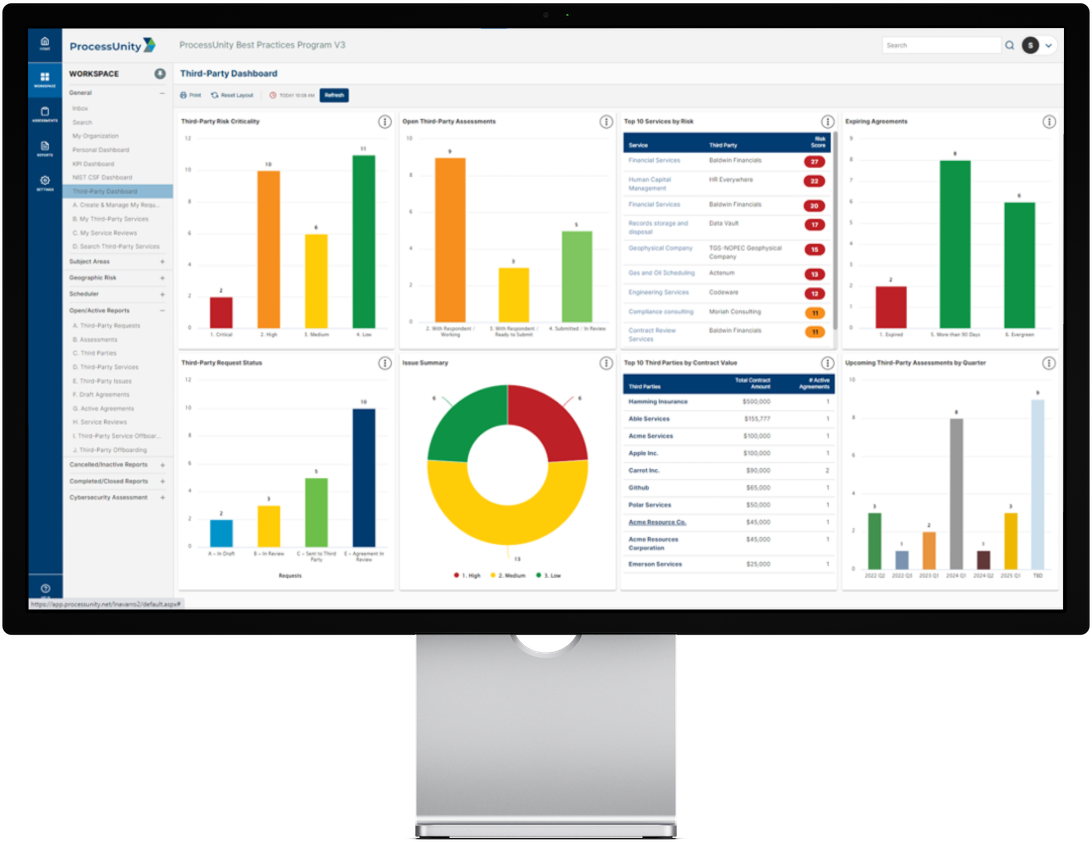 Balancing the risks and benefits of using third parties to deliver business services has always been key and during a crisis, the risks can be significantly heightened. Current TPRM approaches may prove to be insufficient, both during and after the crisis. This begs the question: at a time when IT resources are already stretched, how can IT and security teams support the business in its use of third parties while minimizing the risks they create and improving business resilience?
Watch this expert panel webinar as we discuss some of the current, crisis-related trends and break down how organizations can adapt their third-party risk management program to improve business resilience, including how to:
Determine your organization's third-party resilience
Start new partnerships on a strong foundation
Protect your data by sharing only what you need to
Check your internal processes are up to the task
Hundreds of organizations worldwide rely on ProcessUnity to make Vendor Risk Risk Management more effective and efficient. Schedule your personalized demo of our award-winning software and start your journey to a more mature, automated vendor risk management program today!
Request a Demo: ProcessUnity Vendor Risk Management