On-Demand Webinar
How to Manage Third-Party Risk and Expected Trends for 2021
Join leading practitioners in third party risk management from ProcessUnity and Deloitte in this one-hour on-demand webinar as they explore key findings from Deloitte's fifth annual extended enterprise risk management (EERM) survey.

In this session, you will learn why it is more important than ever to prioritize an effective third-party risk management framework. Presenters will highlight key themes on managing third-party risk and offer insight on their expectations and challenges for organizations in 2021.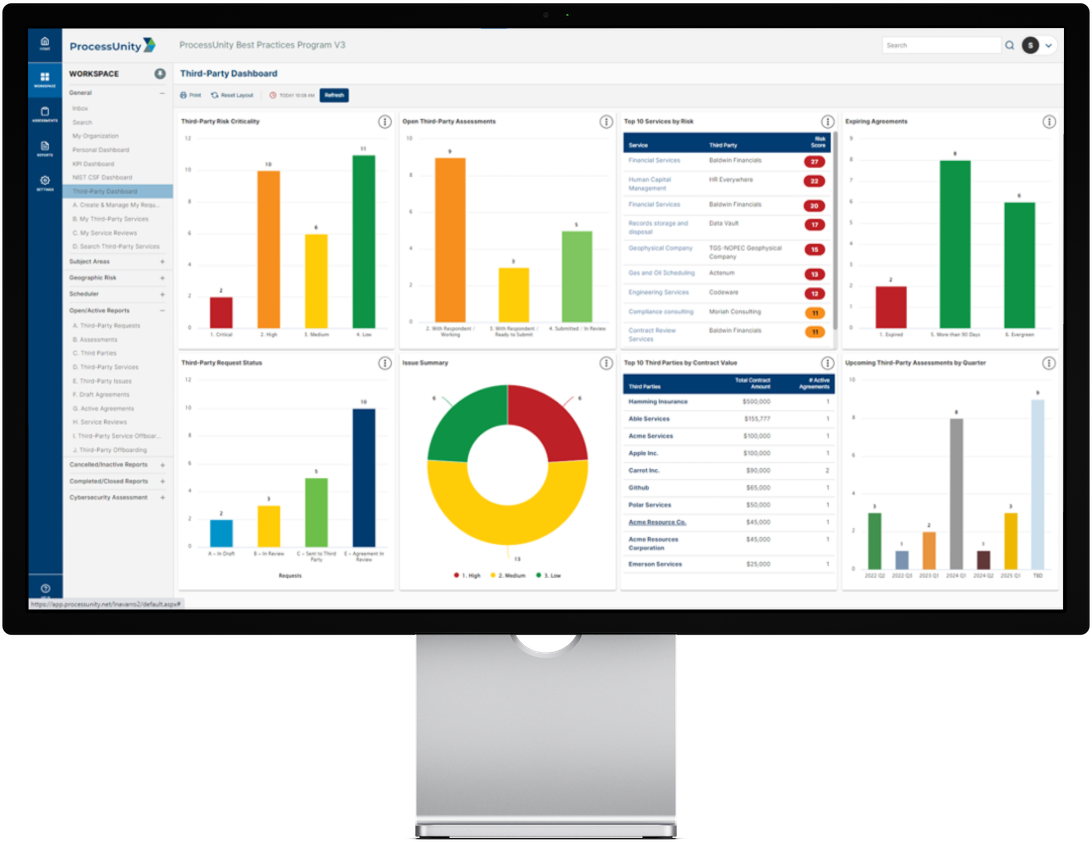 Hundreds of organizations worldwide rely on ProcessUnity to make Vendor Risk Risk Management more effective and efficient. Schedule your personalized demo of our award-winning software and start your journey to a more mature, automated vendor risk management program today!
Request a Demo: ProcessUnity Vendor Risk Management