Third-Party Risk Management Software
5-Minute Demo: ProcessUnity Vendor Risk Management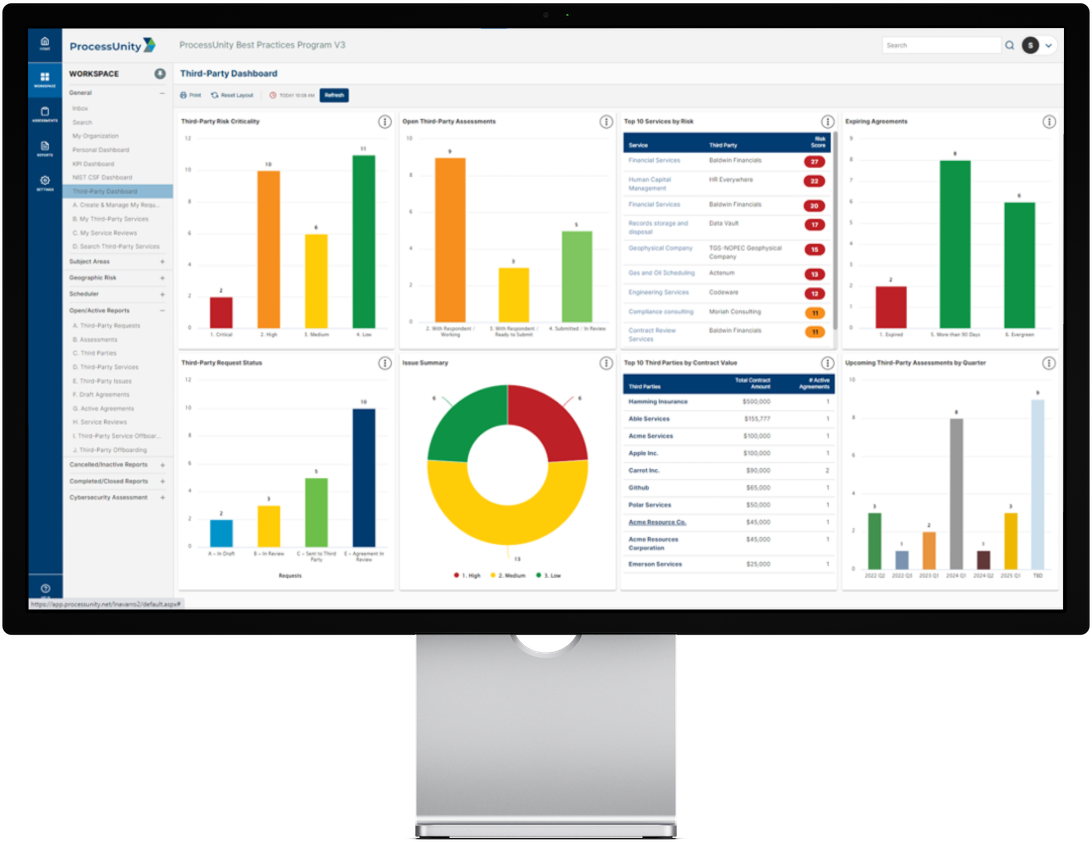 ProcessUnity Vendor Risk Management is cloud-based vendor risk management software that automates your entire third-party risk management lifecycle – from initial due diligence and onboarding to ongoing self-assessments, performance management, regulatory reporting and more.
Watch the five-minute vendor risk management demo below and learn how ProcessUnity VRM eliminates unwieldy spreadsheets and simple surveys, streamlining third-party risk management processes for you, your vendors and your regulators.
Video Demo: ProcessUnity VRM
Hundreds of organizations worldwide rely on ProcessUnity VRM to make Third-Party Risk Management more effective and efficient. Schedule your personalized demo of our award-winning software and start your journey to a more mature, automated vendor risk management program today!
Request a Demo: ProcessUnity Vendor Risk Management